MArCH Dual Credit Classes
We are excited to offer Dual Credit Classes through Collin College. These classes are held on Enrichment Fridays, and are open to all MArCH members (regardless of enrichment enrollment). For more information, contact Jennifer Byrd at dcadvisor@marchgroup.org
Learn more about Dual Credit by viewing the Collin College presentation shared with MArCH members in the Spring of 2016:  VIEW THE PDF of the presentation.
---
Fall 2017-2018 Dual Credit Dates
If you are currently enrolled in Dual Credit at MArCH, please check your email for important updates.
Spring 2018 Calendar and Class Schedule 
---
Dual Credit Documents
Permit to Release Schedule to MArCH
Download the DUAL CREDIT HANDBOOK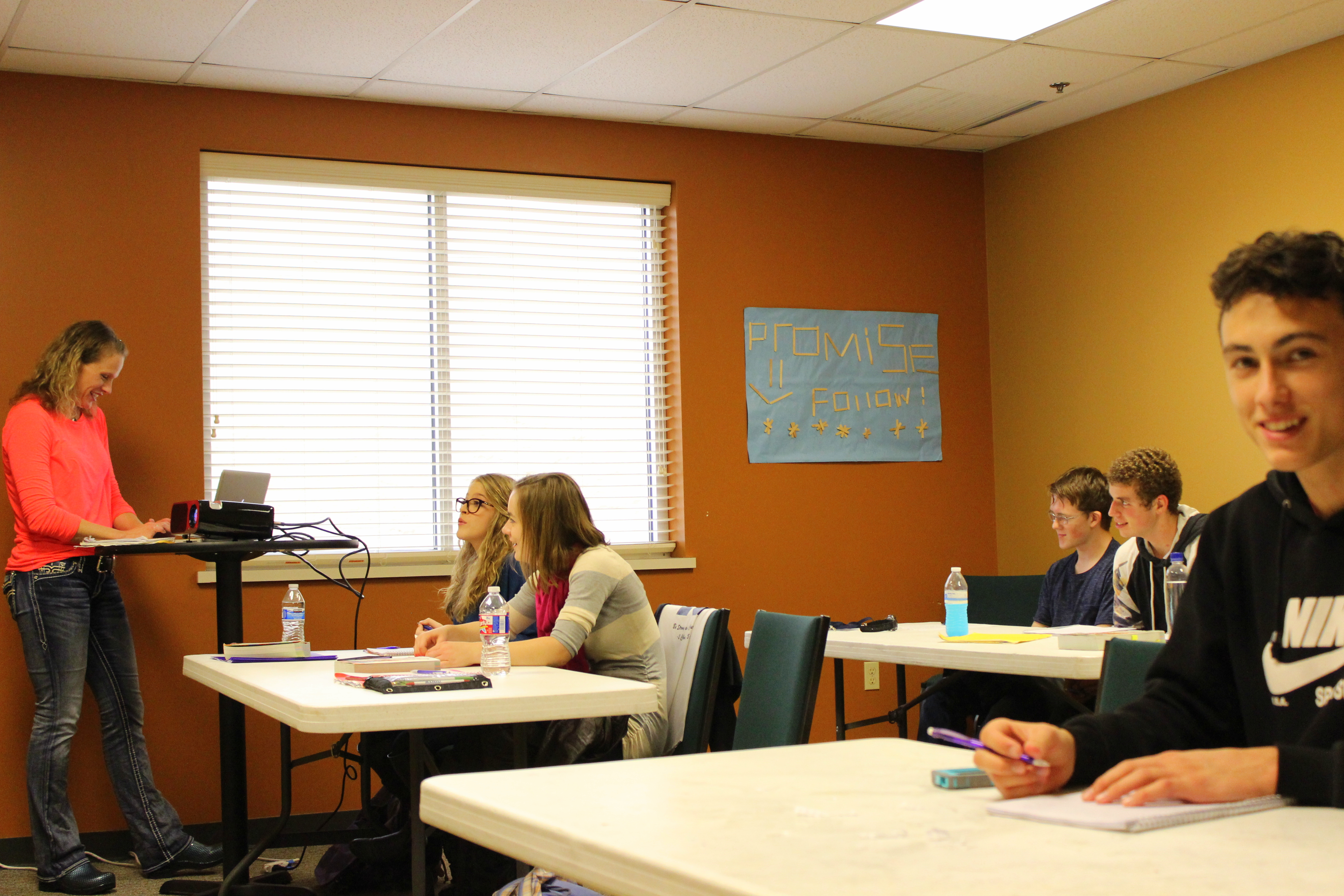 MORE ABOUT DUAL CREDIT with MArCH
Dual credit classes have been offered at MArCH since 2013. Through the time and effort of Heidi Orton, Melinda Belatti, Jennifer Byrd and Collin College, students now have a choice of several classes for the fall and spring.
While students can easily attend classes on the Collin College campus, many prefer the atmosphere of MArCH. "Collin felt more sterile to me, whereas a co-op made me feel comfortable," said senior Hayden Whitaker. Parents also enjoy the "like-minded" atmosphere MArCH provides for their students. But "It's going to be harder than high school," said English instructor, Heidi Yates.
Jennifer's hope for the future is to have a regular schedule of fall and spring classes so families can plan their high school years. If you are interested in dual credit at MArCH, please contact Jennifer Byrd at dualcredit@marchgroup.org.