Legal Advocacy through HSLDA
MArCH is a member organization of HSLDA and offers MArCH members a significant discount to join HSLDA. Our discount code is:  299553.
HSLDA website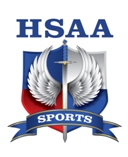 You may have heard of HSAA, but do you really know what it is or what it offers?
HSAA, the Home School Athletic Association, is a nonprofit group established in 1995 designed to give homeschooled kids the opportunity to compete with other students in sports which would normally only be offered at public and private schools. HSAA is unique in the way it provides a fundamentally Christian environment for the students, focusing not only on improving their fitness and physical skill, but fostering strong moral and spiritual character in its athletes. Participants are required to sign a statement of faith. HSAA is a grade-based athletic program, providing teams for middle school grades 6-8 and high school grades 9-12. They compete in leagues and tournaments with other high school teams from local and national schools. The organization started off with just baseball, but has expanded to include the popular sports basketball, soccer, track and field, football, volleyball, cross-country, and cheerleading.
Last year the high school varsity team trampled all opposition and won the Championship World Series in Auburndale, Florida at the end of the spring season. This season, HSAA's Angels teams consist of 1 middle school team, 2 junior-varsity and one varsity high school team. If you are interested in attending any games or tournaments, check the season schedule atwww.hsaa.org.
HSAA is a great Christian alternative to public school-offered sports, providing essential character-building and bonding experiences between teammates that you can't get anywhere else. Getting involved is easy. Just go to HSAA's website to get tryout information or contact coaches. Right now basketball, baseball, soccer, track and field, and cheerleading are ongoing, but many may still need a few extra players. Volleyball season starts in July with tryouts in April, and cross-country starts in the fall. Hope to see you on the field or cheering from the bleachers!
Originally written by Grace Ludwinski in the MArCH Tribune